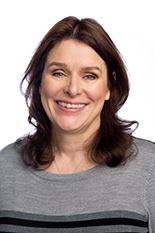 Darby Crosby earned her Bachelors of Arts degree in Psychology from York University, and her Masters of Arts degree in Counseling Psychology from the Adler School of Professional Psychology. Darby works as a Psychotherapist, and maintains a small private practice and is also a Supervisor at Family Services York Region.
Darby has parented three children. Her stepchildren, now young adults, were children when Darby first entered their lives. Darby and her husband adopted their youngest daughter from China, an experience which they feel enriches their lives on a daily basis. Darby has experienced the many joys and challenges of parenting and is willing to share this knowledge with honesty, integrity, and humour. She has a candid and relaxed manner, and is able to offer interesting perspectives in the area of adoption based on her professional and personal experiences. Darby looks forward to working with all parents in their journey to build a family though adoption.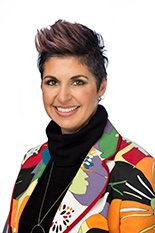 Magda Nicola has a Bachelor of Science degree in Psychology, focusing on child development, from Dalhousie University. She also has degrees in law, from both the University of London (UK) as well as the University of Toronto. Magda currently works as a project consultant and trainer.
Magda has obtained invaluable parenting experience as a stepparent, through her and her husband's co-parenting of their now adult daughter. Several years ago they expanded their family by traveling to Ethiopia to adopt their son. Magda has been immersed in the adoption community for many years, including mentoring soon-to-be adopting parents. Magda is an avid reader, and keeps up to date on all aspects of adoption. Magda has travelled to many continents and countries around the world, and coupled with her study and work experience abroad, she has had the opportunity to gain a global perspective. Magda's belief is that laughing is underrated, and therefore she draws upon humour as a method to assist others as they embark on their adoption journey.